written by: James under News Comments: Comments Off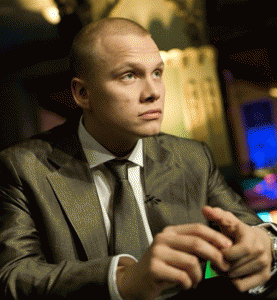 Ilari "Ziigmund" Sahamies was on somewhat of a hot streak over the past two weeks, but all of that ended a few nights ago when he lost $275k at the high stakes online poker tables on Full Tilt.
Prior to two weeks ago, Ziigmund was on a downswing that was among the worst of his career. A $137k win earlier in the week signified his resurgence, furthered by the fact that Full Tilt is now devoid of US players. It seems as though that downswing is continuing once again for the Finnish online poker pro.
Ziigmund battled it out over 878 hands of PLO at stake levels from $50 / $100 up to $300 / $600. Unfortunately for Ziigmund, he couldn't get his money in correctly regardless of the stake level he chose.
The worst part of Ziigmund's evening came during a 6-Max PLO match played at $300 / $600, in which familiar pros such as ronnyr37617, Esvedra, Gus Hansen, Patrik Antonius and Rui Cao traded massive pots.
Rui Cao, a Full Tilt sponsored pro hailing from France, was the table's (and the night's) biggest winner, racking up $192k over the course of 460 hands.
Antonius was nearly as successful with a $177k win. He's been playing incredible poker since Black Friday, and is now positive by over $1.5 million since that fateful day.
Gus Hansen managed to mitigate his recent downswing as well, adding $69k to his already massive bankroll. Hansen remains the most successful player of the year by far with $3.8 million. Other successful players for the night included tyme2gamb0l111 (up $60k) and Hannes76 (up $67k). Finnish pro Ingenious89 also took in $52k.
Though Ziigmund was the night's biggest closer, he was closely followed by Esvedra who lost $272k. Other losers included ronnyr37617 (down $149k) and XWINK (down $73k), who played almost 2,900 hands. He may be fading from the scene just as quickly as he reappeared, in typical fashion.