written by: Steve under News Comments: Comments Off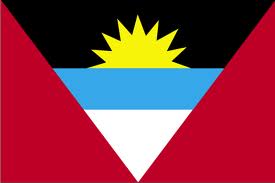 The small island nation of Antigua and Barbuda, which has licensed online poker rooms for years, is calling for the World Trade Organization (WTO) to look into the recent seizure of online poker domain names and indictments handed down by the Unites States Department of Justice against PokerStars, Full Tilt Poker, and Absolute Poker.
Antigua's position has always been that the US government's laws against online gaming are illegal under WTO law since gambling for money is allowed at Casinos across the country –almost every state in the US has some type of legalized gambling, and even more relevant to their case is the fact that the US allows online betting for state-regulated horse racing.
In a Reuters article, Mark Mendel, the Caribbean government's legal advisor, stated to the news outlet, "I don't think there's another country in the world that puts people in jail for engaging in trade that's lawful under international law… It's as if Antigua would put Americans in jail for selling pineapples."
Many European countries have fallen afoul of European Union laws as they enacted their own online gaming legislation, and it appears that the US may also have to consider WTO laws before any online poker legislation proceeds. According to the Reuters article the WTO has ruled against the US in the past: "It ruled in 2005 that the United States violated international agreements on trade in services by prosecuting the operators of offshore Internet gambling sites. The WTO rejected the U.S. argument that the restrictions were necessary to protect public morality."
Antigua officials are meeting this weekend to determine if they should revisit the case before the WTO.