written by: Will under News Comments: Comments Off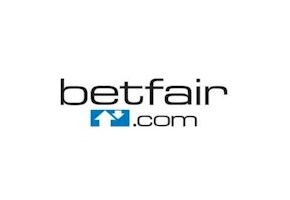 Although Betfair is primarily known as one of the world's biggest betting site, many high stakes online players have taken to their poker room as an alternative to the major online poker sites. If you've been considering the same move, now might be the time: Betfair is about to put a $100,000 sponsorship deal up for grabs.
The $100k Betfair poker sponsorship will serve as the grand prize in their upcoming GSOP, or Grand Series of Poker. This marks the sixth edition of Betfair's GSOP, and it's set to start on February 27. Betfair is looking for consistency in their new sponsored player, and as such, they'll be awarding the sponsorship package to the first competitor who earns a top-3 finish in any of the 15 events scheduled for the GSOP. The events conclude on March 13.

Although full details regarding the $100k sponsorship are still pending, it will likely serve as a group of buy-in packages for some of the biggest online and live tournament events in the poker world. The $100k sponsorship will be awarded in addition to whatever players win from the actual GSOP tournaments.
In addition to the $100k grand prize, Betfair will be offering a $15,000 prize package to the first five players who make a final table appearance at three of the GSOP events. This package will include a buy-in to the Main Event of the 2011 WSOP, as well as travel and lodging expenses.
If you're one of the first ten players to finish in the money at three of the GSOP events, you'll win a $1,500 entry package, with a buy-in ticket, for the Tallinn tournament sponsored by Betfair Poker LIVE!. Finally, players who enter any 3 GSOP events through a direct buy-in or qualifier will receive a free ticket to the $15,000 freeroll tournament, in which you'll have a chance to win one of 30 GSOP Mini Grand Slam entry tickets worth $525 each.