written by: John under Poker Pros Comments: Comments Off
Since Sharkscope has now provided the general public with a way to track all wins AND losses of any player, there is no doubt about who wins and loses. Sharkscope was traditionally a tracker of only online wins and losses, and they only recorded data from SNGs and tournaments. Now, however, Sharkscope keeps full records for all live tournaments as well. With the WSOP running almost parallel to this new release, it was the perfect storm for Sharkscope. There is little doubt that they saw subscription rates go through the roof, if only from curious by-standers.
There was some controversy over Sharkscope making these statistics available in their database, but it is clear that they do not care. After all, if players can track online wins and losses, why shouldn't they be able to track live wins and losses? There is no massive list of wins and losses for live players to research, so it can be argued that something like this was almost needed. No matter what some people might think, it seems virtually unanimous that this was a major change for the better. For the three top poker players listed below, however, the ability to track live tournament wins and losses could not have come at a more unfortunate time.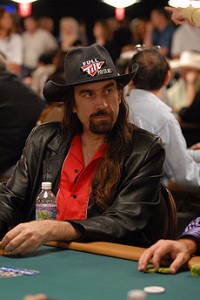 #1-Chris Ferguson – $221,473
Chris Ferguson is one of the best tournament poker players in the world, but his 2010 WSOP is evidence of just how much variance there is in the game. He has said many times that it is nearly impossible to gain a significant amount of data when estimating or calculating a live MTT player's earnings. Many players luckbox  one event and will have a positive ROI for the rest of their life. Needless to say, this certainly does not mean that they are a winning player. Ferguson is not going to lose much respect after his tumultuous World Series, but he certainly isn't going to gain a whole lot either.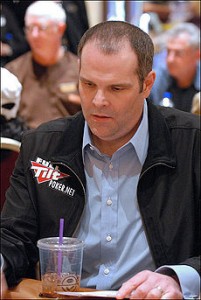 #2-Howard Lederer – $176,500
Maybe "The Professor" needs to go back to school, eh? Well, probably not, but in this years World Series it seemed like Lederer was losing buy-ins faster than Jamie Gold on High Stakes Poker. He was unable to gain any kind of momentum, and the results bluntly portrayed just how terrible a tournament player can run if things don't go right. Lederer is not a bad player, but there aren't many people who would exactly consider him "elite," either. Like Ferguson, Lederer is a great demonstration of just how humbling tournament poker can be. One day, you're on top of the world with a first place win and a ton of money, but the next day you are down a bit under $200,000. He could dig himself out of this big hole with one significant finish next year, though, so all hope is not lost.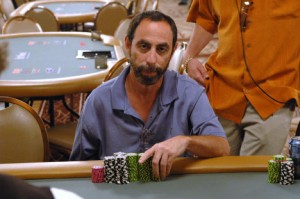 #3-Barry Greenstein – $159,477
Barry Greenstein  rounds out the field when it comes to some of the biggest 2010 World Series of Poker losers. As you might have noticed, there is a steady theme developing between the handful of not-so-top dogs this year. It is no secret that younger players now dominate the game as a whole, and these three losing World Series performances are further proof that the demographic is getting younger and younger. Now, these are just a few older players, but the fact remains that they are veterans of the game. It seems as though each year a big name old time TV pro is getting knocked down a notch. Whether it is Greenstein or Hellmuth, the old school players are having a difficult time gaining traction in today's super competitive poker environment.