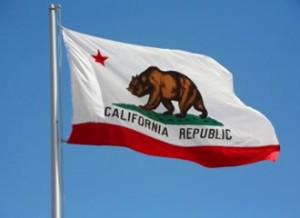 Last week, the PVA (Poker Voters of America) announced that they had obtained a new sponsor for their recently proposed legislation, which aims to regulate and legalize real money online poker within the state of California.
Although it initially seemed that State Senator Rod Wright, a blatantly pro-online poker legislator, would champion their cause, Wright has been involved in legal troubles of his own related to voter fraud and perjury.
One spokesman from the PVA said that the new sponsor would be officially announced after they ironed out a few details regarding the bill, which will likely be introduced to the California State Senate in the coming weeks.

Melanie Brenner, another spokesperson from the Poker Voters of America, said that their hopes for the bill are very high now that Governor Jerry Brown, a democrat, has taken office. According to a recent statement from Brenner, the PVA spoke with Governor Brown directly regarding the online poker legislation in the Attorney General's office. Brenner is confident that the bill will be signed quickly if it does make it to the governor's desk.
California has always been a hotbed for political change and progress, and the same is true of its overall views on online poker regulation. Currently, the state is one of the most likely in the United States to make a move on legalizing online poker, something that it's nearly accomplished multiple times in the past.
New Jersey, it should be noted, also has online gaming legislation in the works. In fact, New Jersey's online gambling bill is currently in the hands of Governor Chris Christie, who will be required to make a decision on the bill by March 3rd. If that happens, many analysts believe that other states will quickly follow suit – especially California.