written by: Steve under News Comments: Comments Off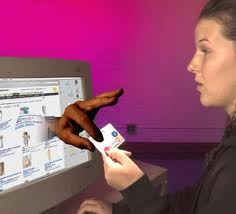 Before I get into the story I would like to point out that this article is not only meant to be informative but to also serve as a PSA of sorts, getting the message out regarding a recent scam that has been perpetrated on at least one poker publishing company.
On his blog this weekend former PokerStars Team Online player Dusty "Leatherass" Schmidt told the story how his publishing company, Imagine Media Inc., was the victim of a scam where a person calling himself "James Allen" purchased a large number of Schmidt's Don't Listen to Phil Hellmuth books using a fraudulent credit card.
Schmidt has taken the matter to the authorities but is asking for the poker world's help in finding "James Allen".  Not only would Schmidt like to recoup some of the losses his company has suffered –as well as keep stolen, underpriced, books off the market—but he is also doing other publishing companies a big service by bringing this matter to light, and potentially saving another poker publishing company the same headache.
On his blog Schmidt wrote: "If anyone in the poker community is being offered a deal to acquire copies of Don't Listen To Phil Hellmuth from someone that isn't from Imagine Media, please let me know at info@dustyschmidt.net. I would greatly appreciate any help I can get that will aid in the arrest of the person purporting to be James Allen."
So if you see anyone attempting to sell Don't Listen to Phil Hellmuth at a discounted price, or from a non-authorized website, please E-Mail Dusty so he can pass the info on to the police.