written by: Steve under News Comments: Comments Off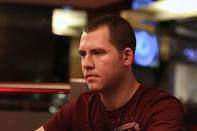 PokerStrategy.com had a chance to sit down with one of the world's best poker players at the WPT Championship, and asked a number of questions of Daniel "jungleman12" Cates covering everything from Black Friday to other high-stakes poker players, and perhaps the most challenging question of all, Liv Boeree or Vanessa Rousso?
The 30 minute interview can be found at pokerstrategy.com, and it has also been posted on the 2+2 poker forums.
Here are the "Cliffs Notes" as they are called on 2+2:
On Black Friday…
Cates still has a lot of money locked-up on Full Tilt Poker and is considering moving overseas or to Canada in order to continue playing online poker.
On the durrrr Challenge…
Cates wants to complete the challenge ASAP, and is worried that the match will drag on for some time
On Bankroll Management…
Cates stated that he takes a fairly conservative approach to bankroll requirements, especially in the high-stakes games with their extreme variance.
On other High-Stakes Pros…
Cates specifically names Ben "Sauce123″ Sulsky, Scott "URnotINdanger2″ Palmer, and Viktor "Isildur1" Blom as the best heads-up NLHE players and stated that, "I learned a lot from players like Scott "URnotINdanger2″ Palmer, Isaac "Ike" Haxton, Ben "Sauce123″ Sulsky, and Justin "ZeeJustin" Bonomo. Even "Isildur1″ has taught me a lot,"
On Liv Boeree or Vanessa Rousso…
Liv Boeree.
On Starting Out…
Cates nearly quit poker as he struggled in the lower limit games.