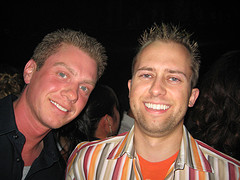 Over the past few months, it has become clear that Daniel Moravec and his company Best Odds Corporation plan to go ahead with their lawsuit against the owners of Poker News Daily, MacPoker.com and MacPoker.net, Protos Marketing. Moravec is suing for a trademark on the term "Mac Poker" and seeks damages from Protos Marketing. To date, Protos has already paid out $50,000 in litigation fees but the Chairman of the marketing company, Michael Jackness, has stated that they have no plans to let their sites go without putting up a significant fight.
As part of his defense against Moravec, Jackness has begun reaching out to the online community and asking that they sign an affidavit that Mac Poker is a general term and not able to be trademarked by any one site. There are more than 400,000 results for the terms Mac Poker, argues Jackness, and anyone promoting sites using such terms should be very concerned about this and similar lawsuits.
Another cause for concern is the possibility that Apple might step in and force all domains with the term "Mac" off by claiming their much more legitimate trademark on the term as it applies to poker. Should this be the case, the majority of the first and second page of Google Search results would simply disappear.
The situation is confusing for many webmasters and affiliates involved. Best Odds Corporation filed for the trademark earlier and received notice that their application had been approved for "Mac Poker." However, as will all trademarks, this application was placed in an opposition period where adequate opposition could overturn the application. However, if inadequate opposition is voiced by September 25th, the trademark will be awarded to Best Odds Corporation. What is confusing to many webmasters about this situation is the decision by Best Odds Corp. to go ahead with a lawsuit before the end of the opposition period. Many are claiming that, by suing Protos Marketing, Best Odds has brought more attention to their opposition period and will be "stabbing themselves in the foot."
Another issue in question right now is whether or not Macpokeronline.com (the site owned by Best Odds Corp.) was the first to coin the phrase "Mac Poker." If it can be proven that sites specializes in this phrase existed before Macpokeronline.com went live, their claim to Mac Poker as a trademark would not be legitimate.
Whatever the result of the trademark proceedings, it is still unclear as to whether the lawsuit will remain a separate issue or if the possible loss of the trademark would result in a loss of the lawsuit.