written by: Steve under News Comments: Comments Off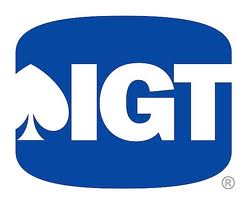 International Game Technology (IGT) purchased the Entraction Poker Network last March in an effort to position themselves should online poker come to the United States, with the company applying for a license in Nevada (along with many other online poker providers) as well as leaving markets where laws prohibited online poker.
With all of their legal pieces now in place, IGT announced yesterday that the Entraction Poker Network would be rebranded, and is now known as the IGT Poker Network. Entraction (now the IGT Poker Network) is the 14th ranked online poker room/network according to PokerScout.com with peak traffic of over 2,200 real-money cash-game players, and features such prominent poker sites as Devilfish Poker, NoIQ Poker, and 24h Poker.
According to an IGT spokesman, the company is hoping to attract more online poker rooms to their network with their new brand and potential Nevada license. In a recent press release issued during the ICE Online Gaming Expo in London the company explained how it would begin its expansion:
"IGT is well known for innovation in gaming and at ICE 2012, we will prove that we are redefining the gaming industry yet again with an expanded online and mobile lineup highlighting the best products for our global casino customers," said Gideon Bierer, executive vice president of IGT Interactive, "This is the first show where we will be able to demonstrate the full range of products and services which our recent acquisition of Entraction has enabled us to do. All Entraction products will be shown under the IGT brand [and] conference attendees will see how IGT's poker network is a serious and competitive alternative for existing poker operators."