written by: Steve under News Comments: Comments Off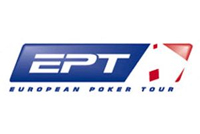 It took the European Poker Tour only a single year of having the EPT Grand Final in Madrid, Spain (with a noticeable decline in attendance) to decide to move the tour Championship back to its longtime home in Monte Carlo, Monaco. Last year's shift to Madrid, and the subsequent move back to Monte Carlo this year, has gone without explanation by Pokerstars or the EPT.
Last week the EPT announced that the Grand Final Championship, ending the Season VIII tour, will be back in Monte Carlo, where it was held during the first six Seasons of the EPT Tour. This time around the Grand Final will take place at the Monte Carlo Bay Hotel & Casino (as it always has) with the Championship tournament running from April 23rd through May 1st.
The EPT has undergone a number of changes over the past year, including the departure of tournament director Thomas Kremser and CEO and co-founder John Duthie, who parted with PokerStars earlier this year. With Black Friday having wreaked havoc on the online and live poker world, the EPT is looking to rebound from the attendance drop at the Grand Final from 848 players in 2010 to 646 players in 2011.
Current EPT President Edgar Stuchly stated, "This will be the biggest and best EPT festival ever held, and we're putting together an incredible tournament," according to the PokerStars blog. The PokerStars blog stated that the EPT will be releasing a complete schedule for the Grand Final, including preliminary events, in the near future.