written by: Steve under MMA Comments: Comments Off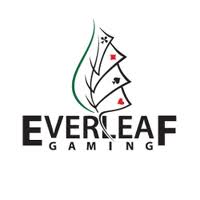 On February 9th the Everleaf Poker Network announced it would be leaving the US market, and since that time the network that comprises over 100 small poker sites has been eerily quiet on precisely what occurred and what the status of US player deposits and withdrawals currently is. Well, on Friday the site issued their first statement regarding the matter, stating that US funds were in fact seized, but the network will refund all players in full.
Here is a look at the statement from the Everleaf Poker Network that was issued on Friday:
"As has been reported, certain funds maintained by one of our payment processors to be distributed to U.S. customers were seized by U.S. authorities. To our knowledge, the U.S. authorities seized these funds and blocked the transactions based on purported violations of certain U.S. laws, including operating an illegal money transmitting business, the Wire Act, and money laundering. Evidence relative to the subject can be reviewed from the attached papers.
"Please be advised that this seizure occurred in the United States and only affects U.S. players.
"In view of the above, Everleaf will no longer accept U.S. players. Nonetheless, Everleaf reiterates and wants to reassure all the effected players that all the funds will be refunded in full and the effected parties will be contacted in a short while accordingly.
"For the other markets we operate in and with regards to all our other players we want to reassure you that nothing has changed and thank you for the continued business with our Company.
"We sincerely apologize for the lack of communication to date, but as a Company we were still trying to find our feet and assessing the situation at hand and how to best protect the interest of all the effected parties."
According to court records, the payment processor in question, Causash Establishment, had 14 days worth of transactions seized by the government, and after this time the Everleaf Poker Network received a Cease and Desist order from the US Department of Homeland Security. The poker world, US Everleaf Poker players in particular, are crossing their fingers that Everleaf is more in line with PokerStars than Full Tilt Poker.