written by: James under News Comments: Comments Off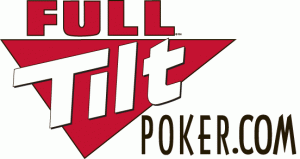 For a long time now, Full Tilt Poker has been the place for tight players looking to capitalize on a solid poker strategy while still pulling in the rakeback for their efforts. However, this will now change as Full Tilt has made the switch to weighted rakeback – in favor of their previously popular dealt rakeback system.
The change means that players will only receive credit for rake that they contribute to a pot on their own. With dealt rake, all players dealt cards during a hand will receive rake credit for that hand. For most players, weighted rakeback is the most well balanced and fair system for all players in a poker game. However, very tight players will certainly lament the switch as it will prevent them from pulling in the rakeback that they had in the past on Full Tilt Poker.
There has been a great deal of speculation as to why Full Tilt Poker has decided to make the switch. One of the most likely reasons is to encourage a little bit more loose play at the web site. Full Tilt Poker has often been associated with tight play – something that is not fun for anyone that doesn't enjoy the daily grind. Super tight players have always justified their play by making consistent gains in rakeback offers. This will now change as their tight play could mean that they only make a small portion of the rakeback that they did in the past. No longer will super tight players be content to break even during each session and draw profits from their previous rakeback deals.
Weighted rakeback will, of course, draw more players into the pot during poker games at Full Tilt Poker. By most accounts, this will make the game a great deal more fun to play – and more profitable for the super aggressive variety at Full Tilt. While sharks will be on the prowl even more so than before, the fish might decide to move to a different sea.
Time will tell how this change influences player traffic at Full Tilt Poker. Most players are viewing it as a fair and positive change that will stop overly tight players from "taking advantage" of rakeback deals at the site. There is enough play variety at Full Tilt Poker that forcing some players to take a shot at more than 15% of their hands should not be a negative thing at all.