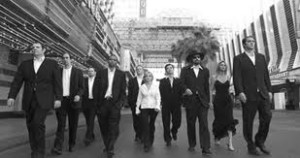 Almost as if to celebrate the return of the November Nine to their main event final table in November, Full Tilt Poker has announced that they will by commencing their 18th running of the Full Tilt Online Poker Series, or FTOPS. This series of tournaments will start on November 10th and run through the month. In all, the FTOPS will host a $19 guaranteed prize for poker players that participate. Throughout the month of November, 34 tournaments will take place that make up this popular online poker event.
On November 21st, the Full Tilt Online Poker Series is scheduled to end with the Main Event – a $600 tournament featuring a large $3 million prize pool for participants. However, all players are expecting this guaranteed prize to quickly increase as registration for the event comes to an end.
Of course, one of the newest additions to the Full Tilt Poker game line up will be featured during the Full Tilt Online Poker Series – Rush Poker. Already, Full Tilt Poker has had some success hosting Rush Poker tournaments each day. This will be the second year that Full Tilt Poker has offered a Rush Poker tournament event for the FTOPS.
The first Full Tilt Online Poker Series was in 2006 – when Full Tilt Poker hosted a $1 million guaranteed prize. While Full Tilt Poker was still young back then and could not host the big money prizes that they do today, even a $1 million guaranteed prize pool seemed quite generous in 2006. Of course, Full Tilt Poker is now among the largest online poker sites in the world – hosting multiple tournaments throughout the year offering guaranteed prizes for more than $20 million.
Right now, you can sign up for a variety of satellite tournaments leading to FTOPS tournaments in November. If you have any Step 5 vouchers, you can use them to enter a $216 prize tournament. However, a Step 6 voucher is adequate for the Main Event – so hold on to them if you have them or start hitting the SNGs at Full Tilt as soon as possible.