written by: James under News Comments: Comments Off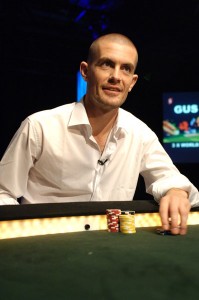 Gus Hansen is continuing to show that he's worth a whole lot more in the online poker world than last year would've indicated. Hansen recently finished another week of high stakes poker as the biggest money winner online, with over $626k in profits.
Hansen played over 3,000 hands this past week on Full Tilt Poker, including massive money wins over Jared "harrington25″ Bleznick, Rui Cao and rumprammer. So far in 2011, Hansen is the single biggest money winner by a huge margin, and he's earned well over $2.6 million at the PLO tables alone.
Matt Hawrilenko, a relative newcomer to the high stakes scene, managed to quadruple his 2011 earnings this week when he earned $423k on Full Tilt Poker. He's up $569k for the year.

Scott Palmer, otherwise known as "urnotindangr," won $335k on PokerStars including a series of matches versus Viktor "Isildur1″ Blom. Despite the fact that Blom lost the majority of his heads up matches to Palmer, the Swede finished the week positive as well with $210k in earnings. Blom is quickly earning a reputation as the hardest worker player in high stakes online poker, as he completed nearly 27,000 hands this past week on PokerStars.
Jared Bleznick, aka Harrington10 on PokerStars, enjoyed a positive week despite his losses to Hansen. He earned $314k over the course of the week on PokerStars but lost $236k on Full Tilt.
FishosaurusREX was by far the biggest loser of the week, dropping $752k in only seven days. Although his identity has yet to be revealed, many believe FishosaurusREX to be Eugene Yanayt, a world renowned chess player.
Other notable losers for the week included Rui Cao (down $202k), UarePileous (down $207k) and compris (down $281k). The majority of Cao's losses at the hands of the newly revitalized Gus Hansen.