written by: John under News Comments: Comments Off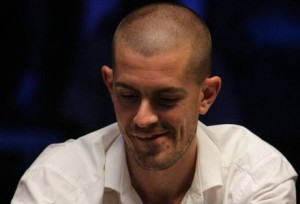 We are all familiar with Gus Hansen's massive swings at the nosebleed tables at Full Tilt Poker, where it's not uncommon to see Gus up or down a million dollars in any given week, so it came as no surprise to find Hansen down some $3.5 million midway through 2010. And that is when everything changed, and Gus went on a massive heater that has continued into 2011.
Due to the large deficit he faced, Gus was unable to get out of the red in 2010, but he did trim his losses back to a more manageable $1.5 million or so, and thus far in 2011 the Dane is up well over $1 million at the online poker tables.
His latest win came in what appears to be his best game, CAP PLO, where he took on the only player having a better 2011 than himself, Di 'URinDanger' Dang, in a $500/$1,000 CAP PLO game. The session lasted a mere 12 minutes according to www.highstakesdb.com, but in that short period of time Gus was able to chisel out $250,000 of Dang's bankroll!
Gus now stands at +$1.1 million for the year on Full Tilt Poker, while Dang's Full Tilt profits for 2011 dipped to around $850,000 –although he is also up over $700,000 on PokerStars where he plays under the screen-name '1ldnfl'.