written by: Will under News Comments: Comments Off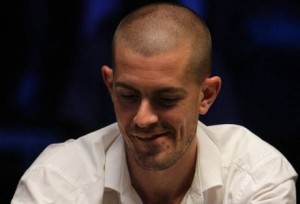 Gus Hansen has been in the high stakes poker news a lot recently for having a pretty terrible year – losing a little more than $3 million playing at the nose bleed tables at Full Tilt Poker. However, Hansen might be bouncing back with a recent weekend win of more than $123,000 – to add to last week's win of a little over $600,000. While most of the tables at Full Tilt Poker were uncharacteristically quiet during the weekend, the Pot Limit Omaha tables were buzzing with action from Hansen and another 5 high rollers like DrugsOrMe, URnotINdanger and LokoIsBack. One of the bigger wins by Hansen ($64,000) may have gotten out of hand pre-flop if the table cap hadn't been hit.
On his way to a great weekend, Hansen logged more than 1,000 hands after a huge amount of play the week before. With a landslide loss, DrugsOrMe had the worst weekend by losing around $316,000 in just over 2,100 hands. Much of these losses went to Hansen as he controlled a lot of the action at the high stakes tables.
One of the critical hands for Hansen came with the capped $64,000 pre-flop action hand when Hansen missed his flush but nailed his low straight on the river – showing hole cards of Ace/Four/Six of Clubs and the Five of Spades. The river was perfect for Hansen as, rather than securing his Ace to Five straight (and splitting the pot with DrugsOrMe), Hansen got the Five he needed to get the higher 3-7 straight and scoop the capped pot. Later in the session, Hansen came out strong with yet another open straight but ran right up against URnotINdanger and his trip Tens.
Hansen was not the only six figure winner at Full Tilt Poker this weekend. David Oppenheim logged a solid weekend with a $107,000 win to round out the showing. At the top of the winner's circle this weekend was MagicNinja with a $129,000 win. Finally, Rafi Amit (while going up against Hansen and DrugsOrMe), was able to walk away with an extra $117,000 in his bankroll.
With this recent win by Hansen, he has but a pretty significant dent in the $3 million loss he has incurred this year – dropping it to $2,277,000. It may be a long shot for Gus Hansen to finish the year ahead, but it is certainly beginning to look good for the popular online poker professional to bounce back to close to even.