written by: Steve under News Comments: Comments Off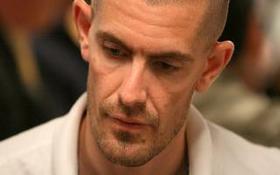 Fresh off a huge profit on the ultra-high-stakes cash games in Macau, Gus Hansen is looking to get back into tournament poker by playing the full slate of high-buy-in tournaments at the Aussie Millions Tournament Series in Melbourne, Australia according to his blog at GusHansen.me.
Hansen gave the poker world a sneak-peak at his upcoming Aussie Millions tournament schedule on his blog, saying that everything from the $10k Main Event to the $250k Super-High-Roller were in the Dane's sights:
"Arrived in Australia a couple of days ago and slowly getting acclimated. Poker hasn't started yet – at least not the tournaments I am interested in. There is a handfull of tourneys catching my eye, ranging from the Main Event 10K buy-in, to the super duper High-Roller 250K buy-in. There is also 25K and a 100K in between and chances are I will play them all,"
While reports are always suspect, Hansen was apparently one of the big winners in the ultra-high-stakes cash-games that spring-up off-and-on in Macau. According to reports Hansen booked in the neighborhood of $4 million in profit during his sessions in Macau.
Hansen took an inordinate amount of time off from poker following Black Friday and the subsequent demise of his long-time sponsor Full Tilt Poker (Hansen reportedly held a small equity share in the company as well, rumored to be about 1%) and in that time dedicated himself to racquet sports and the creation of his personal blog, which has given fans of the Danish great a unique insight into his life and thoughts on a variety of issues.