written by: Steve under News Comments: Comments Off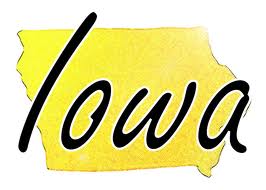 This week Iowa took another step forward in its efforts to potentially legalize and regulate online poker throughout the state. On Monday the Iowa State Senate sub-committee approved a bill that would legalize online poker in the state, despite a mountain of blowback from different groups opposing the measure.
Iowa has a large evangelical Christian population, a group that vehemently opposes gambling in any form, but despite this Iowa State Senators are confident the bill can not only pass, but be a boon for the state's coffers. One such Senator is Jeff Danielson (D-Waterloo) who told the Sioux City Journal that "prohibition has failed in other areas and the preferred approach is to bring an illegal wagering activity estimated at between $30 million and $100 million annually under state regulation to protect Iowans and attempt to curb underage players." Danielson called the current policy "doing nothing by default" and likened the current online gaming climate to that of the Wild West.
Under the proposed legislation online gaming operators would have the ability to partner with casinos already licensed in Iowa, and would be regulated by the state Racing and Gaming Commission. Online poker sites would be restricted from offering their services to anyone under the age of 21, or anyone located outside of Iowa's borders. Danielson told the Sioux City Journal that "out-of-state residents would be able to come to an Iowa casino, establish an account and play during the time they were residing in Iowa."