written by: Steve under News Comments: Comments Off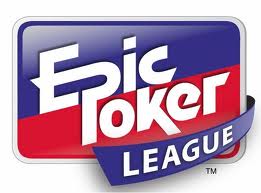 According to an article on the Wicked Chops Poker Insider section (which resides behind a $3.99/month pay-wall) the Epic Poker League is in talks with gaming giant Pinnacle Entertainment over the possible sale of the Epic Poker League and all of its assets.
According to the article, Epic Poker League co-founder Jeffrey Pollack and current Pinnacle Entertainment executive Ginny Shanks have known each other since working together at the WSOP, and the relationship may have been the genesis for the acquisition.
The Epic Poker League has been both praised and derided in its brief existence, with everything from Standards & Ethics Committee controversy (the number of controversies surrounding the S&E Committee is now up to three by my count) to a postponement of future tournaments which the Epic Poker League claims the players asked for –others in the industry point to lackluster attendance numbers and so-so TV ratings as the cause of the postponement.
Wicked Chops stated that the sale talks have been confirmed by multiple industry sources, and there may be a potential sale within the next 60 days if all goes to plan. Wicked Chops also reached out to the EPL comment but have yet to receive a response (which given the press-happy history of the EPL leads me to believe the story has some teeth). There is no telling what this would mean for the Epic Poker League as we currently know it, or what Pinnacle has planned for the EPL.