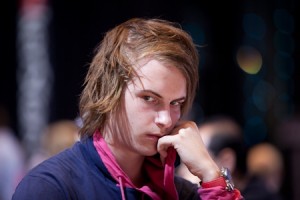 After revealing himself to the world at the PokerStars PCA tournament series, Viktor "Isildur1" Blom now finds himself amidst an all new controversy,; this time it's not a poker opponent, but the Swedish tax authority, according to a Swedish newspaper called Dagens Industri.
According to the article, Viktor Blom has drawn the attention of the Swedish tax authority thanks to exploits on Full Tilt Poker. What makes the case so interesting –and explains Blom's low profile and hidden identity– is that Swedish law taxes all pots, not money won, played at any site not operating inside the European Union.

According to a tax authority spokesman names Erik Boman: "Internet poker is something we're looking into and I know this poker player, but I can't comment on whether we've opened a case." Another agent told Dagen's that the Irish-based Full Tilt Poker falls outside of a European Union poker site, and therefore Blom would be taxed 30% on all winning pots: It's estimated that Isildur1 gambled some $4.5 billion in his short stint on Full Tilt Poker, and would owe an estimated $149 million in back taxes! If this is indeed the case I think Blom should ask PokerStars for a serious pay increase.
Blom currently lives in London, England, and if he has a $150 million tax bill in Sweden, he may never set foot in Sweden again; I know I wouldn't!