written by: James under News Comments: Comments Off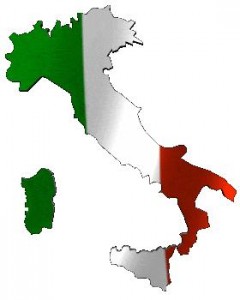 Team Italy capitalized on a risky A-Q draw to beat the UK team and win the 2011 PokerStars World Cup of Poker this past weekend. The event, which some tout as the most important poker tournament the world over, was played as part of the proceedings at the PokerStars Caribbean Adventure.
This year's World Cup of Poker began with 46 teams and a $290,000 prize pool. The tournament consisted of each team of 5 players competing in a round robin format, with a rotating series of heads up NLHE games. Many of the players participating in the event qualified through satellites held online at PokerStars.
Team Italy consisted of David Scafati, Marco Mancini, Litterio Pirrotta, Ravel Furfaro and Luca Pagano, a Team PokerStars Pro. Their first place finish was rewarded by a $100,000 prize split amongst the team. The UK team, which was led by PokerStars Pro Liv Boeree, received $70,000 for their second place finish.

The 2011 WCP ran past the midnight hour into January 15th, when Liv Boeree pushed all in with unsuited A-3 only to have the Italian team call with A-Q suited. The community cards (4-Q-K-8-3) secured the victory for the Italians. This marked Italy's very first World Cup of Poker win.
The UK team was preceded in elimination by Ukraine ($50,000), France ($30,000), Slovakia ($10,000) and Spain ($10,000). Team USA secured and 8th place finish to receive $5,000.
Since its inception in 2004, the World Cup of Poker has become a favorite event among poker pros and railbirds alike who relish the chance to root for their home country in an event that typically places a stronger emphasis on individual skill. Past WCP champions are listed below:
2004: Costa Rica
2005: Costa Rica
2006: Polan
2007: USA
2008: Germany
2009: Chinese Tapei