written by: Will under News Comments: Comments Off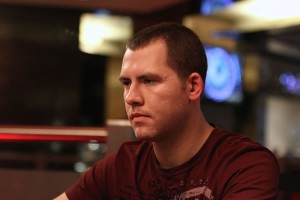 Dan "jungleman12″ Cates and Viktor "Isildur1″ Blom engaged in an epic session of PLO at the $25 / $50 stake level just a few nights ago, and Cates gave up over $343k by the time the dust settled. The session was played over the course of 2,084 hands, lasting nearly 8 hours.
Cates fell far behind Blom early on in the session, but fought back repeatedly and was even with Blom three separate times before he ultimately lost the huge sum and logged off.
Blom wasn't finished, however. The Swede is more than comfortable playing 6,000+ hands per night, and he cycled through another battery of opponents to win an additional $68k and earn a total of $411k for the evening.

Blom has had a hit-and-miss year thus far, and his winnings that night represent the majority of his total profits for 2011, now totaling $454k. Blom seems to think that the medium stake PLO games suit him better than the $500 / $1,000 superstake games, as he's requested that PokerStars ban him from any tables with stakes above $25 / $50.
Cates, who was the biggest money earner in online poker in 2010, has experienced a so-so 2011 as well. He's currently negative for the year by approximately $50k.
Compris, an unidentified player who has seen considerably more success in 2011, was the second biggest winner of the night behind Blom with $225k. Most of the money was won in a session against ilvdnfl, an account most likely played by Di Dang.
Gus Hansen continued his hot streak with a minor win of $22k, and Verheijen (up $55k) and still-anonymous martonas (up $70k) had favorable evenings as well.
Although Cates was by far the biggest loser of the night, he was joined by ilvdnfl (who lost $113k in just 273 hands) in the losers' circle. Other negative earners included LuckyGump (down $31k), Cole South (down $46k), KingOfSuckoutz (down $55k) and IMALLIN723 (down $82k).