written by: James under News Comments: Comments Off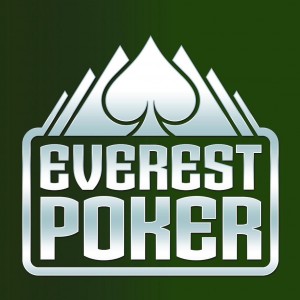 While the European Poker Tour (EPT) and PokerStars are busy searching Europe for a host site for the Season 7 Grand Final, Everest Poker has pinned down the location for their upcoming tournament series: Everest Poker ONE. The popular poker site has officially announced that Monte Carlo will be the site of this new series.
Everest Poker followed up their recent announcement of joining Magnas Gaming, which is partially owned and operated by the Principality of Monaco, by scheduling Everest Poker ONE from April 21st through the 24th. The events will be held at the SBM resort, located in Monaco, with action set to take place at the Salle de Palmiers. The buy-in for the main event is set at 5000 + 300 Euros with a guaranteed 1 million Euro prize pool. The main event starts on April 22, with tournament director Thomas Kremser leading the way.

Other events scheduled for Everest Poker ONE include a 1,000 Euro NLHE tournament, a 500 Euro NLHE Turbo tournament, and a 25,000 Euro NLHE High Roller event.
Everest Poker CEO Aymeric Vigneras describes the event as not just a tournament, but an indication of Everest Poker's values and its strong relationship with Monte Carlo in general. Vigneras went on to cite the intimate contestant roster, unique deep stack structure and incredible VIP treatment as the cornerstones of the event. Everest Poker officials are already planning exclusive parties and unique VIP experiences for those planning to attend.
Although full details are still forthcoming, Everest Poker has mentioned that there will be several ways to enter the event, including online satellite tournaments, VIP packages and of course, outright buy-ins. A few satellites are already scheduled on Everest's tournament lineup, and direct entry qualifying tournaments are set to go off each upcoming Tuesday. Grand prizes include 7,000 Euro tournament packages, including a buy-in to the main event, transportation, meals and hotel accommodations.