written by: Steve under News Comments: Comments Off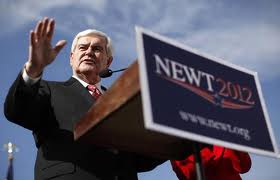 Multiple new outlets, originally reported by Jon Ralston of the Las Vegas Review-Journal, are reporting that Billionaire casino mogul Sheldon Adelson has donated another $5 million to the Newt Gingrich Super-Pac. The donation, given in the name of Adelson's wife, comes after Gingrich's dominant win in the South Carolina Republican Primary, and matches his original $5 million donation to the Super-Pac after Gingrich's fourth-place finish in Iowa.
Adelson, who has known Gingrich for many years, is one of online poker's staunchest opponents, but the donations are far more likely to have to do with Israel, who both Adelson and Gingrich are adamant supporters of. Adelson runs his own Israeli newspaper in the country, and has been extremely critical of a Palestinian state in the past.
However, the fact that Adelson is against online poker shouldn't be lost in the story, and with months to go before the election the $10 million already given may be just a drop in the bucket for the billionaire.
With the potential for an online poker bill at the federal level in coming years, control of the issue from the executive branch is of the utmost importance –consider that any online gaming legislation that passes will be by a slim margin; slim enough to not be able to override a presidential veto should it come. If Adelson can put a staunch opponent of online gaming in the Oval Office it would all but guarantee that online poker legislation would not be passed in the US for four, maybe eight years!