written by: James under News Comments: Comments Off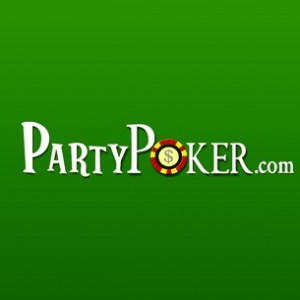 Party Poker awarded a particularly massive bad beat jackpot just a few days ago, with the winner (who actually lost the hand, in accordance with bad beat jackpot rules) taking home nearly $500k.
The bad beat jackpot when to Praetorianer, who secured the massive jackpot by losing with quad tens. His exact earnings were $479,101, while the winner of the hand (Rol007) earned over $239k with his Royal Flush. Seven other players were involved in the hand, and they each received just over $34k.
Party Poker offers a bad beat jackpot structure that's becoming more common at online poker sites, in which 50% of the jackpot goes to the recipient of the bad beat, 25% goes to the hand's winner (along with the pot), and the rest of the money is divided among the other players at the table, the house, and the new bad beat jackpot. The worst possible losing hand required to win the jackpot is 8-8-8-8.

The new bad beat jackpot at Party Poker is already over $200k.
Elsewhere in the world of high stakes online poker, the durrrr Challenge series between Tom "durrrr" Dwan and Dan "jungleman12″ Cates continued a few nights ago, representing the latest installment of the series since January 4th.
The sessions were brief, and consisted of heads up NLHE at the $200 / $400 stake level. Dwan got off to an early lead of $21,000 before taking a quick break. Unfortunately for Dwan, the next 110 hands nullified his winnings and swung heavily in Cates' favor. After a total of only 348 hands, Cates earned $122,000.
Overall statistics for the durrrr Challenge are listed below:
Total hands completed: 17,456 out of 50,000
Cates' total winnings: $941,256
Dwan's total losses: $944,869