written by: Will under News Comments: Comments Off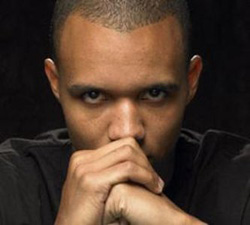 Many professional poker players have been largely quiet regarding Black Friday. Even some of UB's former pros waxed sympathetic with the site in the wake of their firing. Plenty of pros have been willing to give PokerStars, Full Tilt and UB the benefit of the doubt, saying that payouts for US players will happen "in due time."
Phil Ivey is apparently not one of these players.
On Tuesday evening, Ivey made a statement saying that, A – he will not be playing in the 2011 World Series of Poker, and B – he is suing Tiltware, parent company of Full Tilt Poker, his sponsor.
If you're not a Phil Ivey fan already, you'll probably change your mind in the next three minutes.
Ivey's logic for the boycott and and lawsuit is fairly simple: US poker players are still unable to cash out their winnings at PokerStars, UB, Absolute and, most importantly for Ivey, Full Tilt. The frozen funds are undoubtedly preventing plenty of US players from affording the $10,000 buy-in to the WSOP. If Full Tilt is preventing players from entering tournaments and sustaining their livelihoods, then Ivey doesn't feel right about playing either.
When the story first broke, the community thought Ivey was joking. However, Ivey didn't show up for the $25,000 Heads-Up Championship that kicked off the World Series, and his manager has since confirmed his statements. Ivey really won't be making it to Vegas this year, meaning that in all likelihood, he's leaving thousands if not hundreds of thousands (if not millions) of dollars on the table.
In his statement, Ivey said that he was "deeply disappointed and embarrassed" by Full Tilt's actions. He said that he'll "seek a solution… as quickly as possible," a task that would be monumental by anyone's measure. Ivey ultimately filed the lawsuit because he refuses to "accept non-action as to repayment of player funds."
Will Ivey's statement, tournament boycott and lawsuit ultimately secure the return of funds to US players? Almost certainly not, at least not by itself. But it's certainly nice to know that we have at least someone at the "top" pulling for us.