written by: Steve under News Comments: Comments Off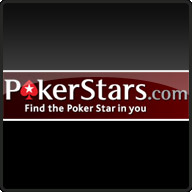 After yesterdays news this might seem alittle trival. However, the new taxes being imposed on online gaming and poker sites in Germany have had massive repercussions throughout the industry, with bwin.party seeing their stocks plummet when news of a 16.7% tax on gross profits from online poker sites was proposed –not to mention the initial licensing fees associated with being regulated in Germany.
Now PokerStars has weighed in on the issue. Sven Stiel a German spokesman for PokerStars said, "Poker captivates people. Whether on ProSieben or SPORT1, in BILD or at DPA, poker has become a mass phenomenon and has arrived in German living rooms. However, not everyone is aware of this. Yet, numbers say more than a thousand words: 4,000,000 Germans play poker. The Minister Presidents want this market to remain unregulated, thus making every amateur player a criminal. Schleswig-Holstein has recognized German players' needs and presented a realistic form of channelling… PokerStars will, as exemplified by Italy and France, be one of the first to apply for a license in Schleswig-Holstein and fully implement it. Player protection, jobs and channelling can be easily executed with the presented mode"
A 16.7% tax would make hosting an online gaming or poker site simply unfeasible in Germany, as the players would be forced to pay such a high vig and rake in order for the sites themselves to simply stay above water –a similar problem occurred in France when that country first regulated online poker, with sites levying huge fees and rake onto their players to compensate for the large licensing fee and taxes that were imposed. French players boycotted the high rake by sitting at the online tables and "sitting out".