written by: Steve under News Comments: Comments Off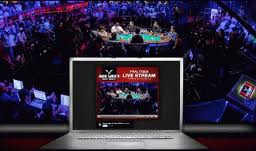 This year ESPN took a pretty big gamble by switching to a "Live" feed for the 2011 World Series of Poker Main Event final table coverage, considering the WSOP final table has been able to maintain good, steady, ratings over the years. But early indications are that the WSOP decision to broadcast the final table on a 15-minute delay was a success.
According to Wicked Chops Poker, the ratings for the 2011 WSOP final table (The Tuesday night broadcast of the final three players) drew a 1.01 average rating over the 6.5-hour period. In 2010, the 2-hour highlight reel production managed a 1.28 rating.
Even though a cursory glance shows that ratings were down, several factors need to be considered:
The 2010 coverage aired in a primetime slot (from 9PM-11PM) while the 2011 coverage began at 9PM and ran until nearly 3:30AM –maintaining a 1 Rating during these hours is impressive to say the least.
The 2010 coverage featured the entire final table, where as the 2011 version was simply the final three players.
This was the first attempt at "Live" coverage, and with a little tinkering the ratings will likely go up.
Overall, the early ratings point to the "Live" feed being successful, which could mean that the future of televised poker lies in live coverage with hole-card reveals at the END of the hand –something that myself and other poker enthusiasts have been pining for.