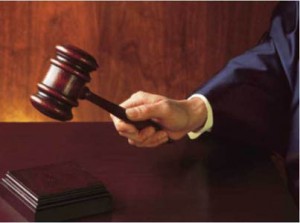 Samuel McMaster struck up quite a controversy this past August when he struck a particularly interesting plea agreement with Judge Ross Sanchez, in which he would pay restitutions to twenty citizens that he conned for a total of $444,000. His chosen method of earning the necessary funds? Poker.
McMaster, a former insurance agent and citizen of New Mexico, pretended to be an investor in order to con elderly individuals out of their entire bank accounts. McMaster faced serious jail time when he was finally caught, though he apparently wasn't too shamed to come up with one last ruse. McMaster told the judge that his experience as a professional poker player would allow him to quickly earn the funds and repay the stolen money. Judge Sanchez of the New Mexico District Court initially agreed, under the stipulation that McMaster would have a six-month grace period followed by a required monthly payment of $7,500.
The plea agreement came with another stipulation as well: if McMaster couldn't make the monthly payments according to the terms of the agreement, he would be going to jail for 12 years. Unfortunately for McMaster, his luck at the tables quickly ran dry.
In fact, McMaster never gave the judge much of a chance to believe him, and the plea agreement was never officially accepted. When Sanchez reviewed the case in November and inquired as to McMaster's bankroll total thus far, McMaster revealed that a paltry sum of only $1,461 had been generated. If you're curious as to whether you've been trading pots with a known con man, know that McMaster won his too-little, too-late cash purse by entering a Venetian Deep Stack tournament in November, where he placed 13th.
Of course, even the best pros can encounter months of bad beats and tough breaks. So is McMaster a professional poker player or was he one in the past? No. McMaster's live tournament record shows that he's earned a measly $30,181 in the past 7 years – too little to be considered pro by any standards. McMaster is now facing jail time for his crimes.