written by: Will under News Comments: Comments Off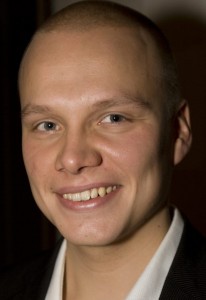 The past couple of weeks have been a roller coaster for Finnish online poker pro Ilari "Ziigmund" Sahamies, though his latest session on Full Tilt Poker definitely saw that roller coaster climbing instead of rapidly descending. Ziigmund's most recent foray into the high stakes tables earned him $275, completely erasing the $275k loss he incurred earlier in the week.
Ziigmund returned to the 6-Max PLO tables, playing familiar faces such as SmitjeSmee, Jens "Ingenious86″ Kyllonen, Hanes76 and Gus Hansen at the $300 / $600 stake level.
Ziigmund recorded a total of 592 hands before eventually logging off for the evening. He managed to absolutely dominate the competition, including the current money leader Gus Hansen, in order to bring his earnings for the year from a disastrous negative half million dollars to negative $325. Another session comparable to his most recent could see Ziigmund finally reentering the black within a few days.
Eunjong Byun, a player better known as a professional Starcraft competitor than a high stakes grinder, was the biggest winner for the night on PokerStars. He earned $105k. Joining Byun and Sahamies in the winners' circle were XWINK (up $12k), Vaga_Lion (up $17k), CHUFTY (up $31k), ChrisFun123 (up $48k) and FakeMonies (up $62k).
Gus Hansen lost significant ground over the course of the night, dropping $282k while playing 523 hands of PLO at the $300 / $600 stake level. Though Hansen has some room for error thanks to his incredible bankroll, the loss puts him down by over $1 million in the last week.
Aside from Hansen, the biggest losers included Johnbest (down $35k), Zypherin (down $43k), Hannes76 (down $63k) and venced0r (down $133k).
Strangely absent from the high stakes online tables was Patrik Antonius, who has so far been one of the most visible players at Full Tilt since Black Friday.