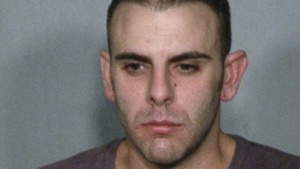 Both crimes are memorable for their own reasons. One was a brazen robbery in a popular casino, and the other was a virtual robbery of virtual chips. But the criminals do have something in common: they both got caught and now face jail time.
The brazen theft happened in December of 2010 when a man parked a motorcycle at the Bellagio valet, walked toward a craps table with helmet still in place, and showed a gun in the process of demanding casino chips. He was given approximately $1.5 million, mostly in high-denomination chips up to $25K each, and the robber fled on his motorcycle without so much as a chase.
Recently, the man tried to cash those $25K chips by meeting with supposed high rollers to exchange them for cash, as he would likely be caught if he tried to cash them at the Bellagio cage. But those men were actually undercover cops, and Anthony Carleo was arrested as a suspect in the robbery. And just for kicks and reporting fun, Carleo happens to be the son of Las Vegas Municipal Court Judge George Assad.

The Las Vegas Review-Journal, which broke the story, also seems to dislike said judge quite a bit, quoting various complaints against him as well as a low ranking in a judge survey. Carleo really hit the double-jackpot on this one.
At the same time as the Bellagio story broke, Ashley Mitchell was also getting his turn familiarizing himself with the UK court system. He is accused of hacking into the Zynga online poker  game as an administrator and stealing approximately $12 million worth of virtual chips. Then, according to the BBC , he was proceeding to sell them to online customers, having received £53,000 before getting caught. He was reported to be addicted to Zynga.
Mitchell pleaded guilty to five criminal counts in court and will face prison time.
Dear Thieves: Stealing chips without real-life value and trying to sell them doesn't seem to be a solid get-rich-quick plan. You'll have time to realize that behind bars. Sincerely, Society
Question of the Day: What was your best joke about the Bellagio robbery…or Zynga Poker?