It doesn't matter whether you're a professional or part-time online poker player, choosing the best gaming mouse for your PC isn't easy, as there are so many features to consider, and you might not even be aware of the choices available to you. Various DPI settings, infrared or laser optical sensors, different numbers of buttons that might or might not be programmable…you need to know what you're looking for.
Serious poker players are also great at multi-tasking. They can play multiple tables on more than a few sites, and even though any simple computer mouse will technically do the trick, investing in a serious mouse will give you an edge over your opponents, and make your gaming experience more fun for you. Who wouldn't prefer driving a Maserati to a Volkswagen? A good mouse will increase your precision and productivity, which will ultimately result in more wins.
Here Are Few You Might Find Acceptable: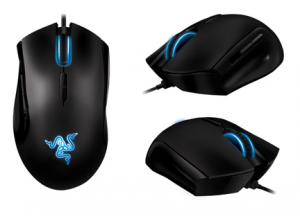 Razer Imperator—Razer is a company that makes hardcore, high-end gaming accessories. The Imperator costs around $80 and is perhaps the most comfortable mouse you will ever wrap your hand around. In a long grind, you won't lose your grip. It is very precise and like a lot of high-end devices, the Imperator allows full customization of the mouse pointer speed. When you are able to change your pointer speed with the DPI rather than the standard windows slider, it lets you fine-tune your mouse to a greater accuracy (no more mis-clicks).
Another plus in high-end devices like this one is the ability to modulate the pointer acceleration. If you constantly overshoot your on screen target, chances are the acceleration isn't tuned to your hand.
The Imperator includes two buttons on the left side for your thumb, so unlike other mice, these buttons are adjustable, allowing you to make sure they are in the right spot for your personal thumb. All the buttons on this mouse are fully customizable including macros. You can use the mouse software to bind the side buttons to specific bet amounts. It's an advantage to have a one-click pot bet, and a one-click fold.
This same mouse also comes wireless. The wireless version is call the Mamba, it's cost about $40 more and comes with USB cable, making it both wireless and wired.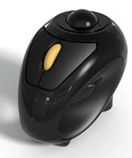 PokerMouse Deskless P2—The PokerMouse has been touted as the world's first computer mouse that recognizes poker players' needs. It uses trackball technology and a special trigger that works as the left mouse button. It is friendly for both righties and lefties and features a trigger button, trackball pointer, and a mouse wheel. It is wireless, so there are no annoying cords to get in the way, and it only costs around $80.
PokerMouse is easy to install and lightweight. Just slide your trigger finger through the device, like you are holding a gun. Your thumb works the trackball, which moves the cursor, and your trigger finger works the left-click button. It is awesome to raise the pot by pushing a trigger like you are firing a gun. There is a mouse wheel in the middle that works great while browsing websites or looking through your computer. You don't have to hold it in any particular fashion, and it is extremely comfortable to hold. Because it is so portable, it is perfect to use with your laptop. It is also great for when you are on the couch or relaxing in bed and just want to get away from your main computer.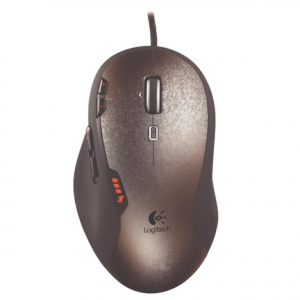 Logitech G500—This is a hard working mouse. It is comfortable to use, hour after hour of play. The 5,600 DPI laser sensor supports on-the-fly adjustability, so you can go for full sensitivity in-game and turn it down for desktop apps without ever having to take your hand off the mouse.
Probably the best feature here is that there are 10 buttons available, and each of them is programmable. That makes it great for any game, whether it be the laser sensor giving fast responses in a FPS or the ability to load up the buttons with macros for MMOs and RPGs such as World or Warcraft. There is even memory installed on the mouse to store your favorite button profiles.
Unique to Logitech is the ability to customize the actual weight of the mouse. The mouse comes with weights that can be added into a special compartment near the heel to add up to 27 grams of heft. You won't realize what a great feature it is until you use it. Some people like a slightly heavier mouse, and this model lets you fine tune that weight. The Logitech G500 runs in the neighborhood of $70.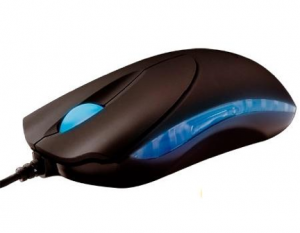 Razer Diamondback 3G—This is a highly revised version of the original Diamondback powered by an 1800DPI 3G Infrared Sensor making it an absolutely indispensable weapon to add to your arsenal of gaming equipment.
It is nicely scaled down, simple and basic. It's a standard two-button, scroll-wheel optical mouse. The mouse itself has two buttons on each side, for a total of seven buttons, which you can customize, but be aware that the two side buttons on your pinky side are difficult to hit with precision.
Non-slip side rails and a new ergonomic design feels great in your hand, it also looks deadly with its cool lighting of your choice (blue, red, or green). Teflon feet help this mouse glide effortlessly across gaming mouse pads.
ONLY YOU CAN DECIDE
It's impossible for anyone to dictate what will work best for you, you will have to make up your mind on how much you want to spend and what features and design cues appeal most to your personal preferences.