written by: John under News Comments: Comments Off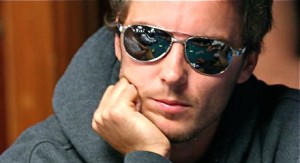 2010 ended pretty badly for UB.com, as both Annie Duke and Phil Hellmuth resigned from their posts as poker pros and ambassadors to the site. However, things are looking up in 2011. They've already signed one of their worst enemies, formerly scammed by UB poker pro, Prahlad Friedman.
Friedman was in fact the victim of the super-user scandal that went down at UB years ago. He comments on the new partnership, "I was happy because UB came at an angle of me having a lot of creative control and being a front-runner for the company. Whereas the other sites I'd just be like a pawn. The other sites have thousands of pros. I felt that with other sites I wouldn't really get the forefront. I've always played basketball, been the point guard and always been the leader in most things that I do. I feel like I'm more of a leader than a follower so this is just a perfect fit for me."

It will be interesting to see if Friedman will get what he was promised, especially after Duke and Hellmuth walked on account of strategic differences. While one can only assume that Hellmuth is not the easiest  to please, if UB.com can't give him a voice, then it will be interesting to see just how much of a front-runner Friedman will be. Of course, the decision to sign Friedman may be directly linked to Hellmuth and Duke's decision to walk. Perhaps they didn't agree with it, knowing the bad publicity that would undoubtedly ensue, along with the fact that it just appears to be a conflict of interests to both parties.
Some poker pros including Daniel Negreanu had ridiculed the partnership earlier in the week when it was just a rumor. Now that it is fact, there will likely be more buzz surrounding the scandalous angle of the story, but Friedman has moved on, so the rest of us might as well join him. A recent tweet made by the 32-year-old Californian poker pro explains, "I said I would never sign with a poker site. Should I ever reconsider? What y'all think? I would have to get over the fact that I'm 'selling out.' I'm the only player in the world that hasn't wanted a deal that I know of."
His feelings have obviously changed since way back when. He once said, "I guarantee you'll never see me with a poker site or casino logo…I don't know what they do behind the scenes and who they're screwing over…The only logo I'd ever wear is some completely green cause, or some charity or No War shirt."
Friedman's first big cash at a live event was about eight years ago when he took runner up at the Five Diamond World Poker Classic Main Event at Bellagio. A year later he took his one and only WSOP bracelet at the $1500 PLH event, landing about $100K at both of these events. In '05, he was runner up again, this time to Chris Ferguson, in the WSOP Circuit Championship where he won $363K. In '06, Friedman took 20th place in the WSOP Main Event and pocketed almost half a million dollars.
He later went on to win the Legends of Poker tournament in '09 and has a very successful career despite his victimization in the super-user scandal.