The World Series of Poker has changed the lives of many pro poker players, but sometimes these players fade into oblivion. What ever happened to guys like Chris Moneymaker or Jamie Gold? How about Jerry Yang? These are three of the most popular World Series of Poker Main Event winners of the past 10 years, but they haven't done a whole lot since. Moneymaker is certainly still floating around in the poker world, Yang still makes an occasional appearance, and Gold may have played a bit too much. The WSOP is proof that one big win is far from enough to ensure success in the future. Anyone who wins the WSOP ME was undoubtedly able to run like an absolute go for a number of days, but that may have very well been the only time that these three players ever find themselves as the last men standing.
One hit wonders come in many different shapes and sizes. Some players tried to repeat their success, but just weren't able to regain the groove they once hand. Other players decided to move on and keep poker on the backburner. No matter their motives or intent, these three players are among the biggest one hit wonders in the game.
#1-Jamie Gold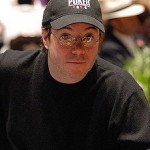 Jamie Gold is well-known for his moderately arrogant approach to the game. Most poker players tend to keep a low profile and keep to themselves at the table. Not Gold. He was always calling out other player's hands, telling his opponents what he was holding (sometimes truthfully, sometimes not), and was generally doing everything that a true professional would not. It worked for Gold though, in fact it worked better than even he could have ever imagined. He went on to win the largest WSOP Main Event in history and walked away with several million dollars. Since then, however, it seems that Gold may have lived a bit beyond his means. While anything about Jamie Gold is pure speculation, it is a fact that he has been caught playing very small limit cash games at brick and mortar casinos. It wasn't all that long ago that Gold was living it up on High Stakes Poker with Phil Ivey and Doyle Brunson, but it seems that those days are long gone.
#2-Chris Moneymaker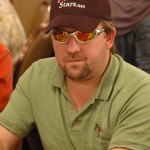 If you area reading this article, the chances of you having a reason to dislike Chris Moneymaker are slim to none. Moneymaker was the man almost solely responsible for the poker boom in 2003 and 2004. He took poker from a popular game to a worldwide phenomenon. If you catch Moneymaker playing in live cash games, you might even hear some players thanking him for all that he did for the game. Even though it wasn't his initial intent, Moneymaker was able to propel the game from the background to the spotlight. With all of his fame, though, Moneymaker has been struggling at the tables. He has not come close to another World Series of Poker tournament win, and has found it difficult to even cash. Moneymaker is one of the nice guys in poker and is a true ambassador of the game, but he isn't someone who you will find in the Poker Hall of Fame.
#3-Jerry Yang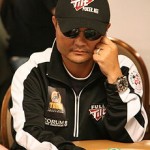 Jerry Yang finds himself on the bottom of this list because he doesn't really care about poker. Don't interpret that the wrong way, he definitely cares about the game, but he was never after the fame and the glory. Yang simply had a passion for poker and was able to go on the run of his life. After he locked up his Main Event championship, Yang quickly donated a large portion of his earnings to charity. Yang then went on to start his own restaurant, aptly named "Pocket 8's Sushi and Grill." A lot of poker fans have been curious about whatever happened to the blooming career of Yang, but it is a simple case of Yang pursuing what is really important to him. He may not be traveling all around the world playing in the biggest tournaments, but Yang has already reserved his place in poker history.